What is an Eat | Stay | Play Guide listing?
---
1859 Oregon's Magazine's Eat | Stay | Play Guide is the state's premier source for travel, culture, recreation, entertainment, lodging and dining. Our readers are Oregonians, Pacific Northwesterners and people likely to travel to Oregon who feel deeply connected to our state. As a new member of our Eat | Stay | Play Guide, your business becomes a permanent part of our growing community and comes to the fore when our audience is researching their next trip in Oregon.
An Eat | Stay | Play Guide listing is a web page that belongs to you and is promoted through our network, kind of like a Facebook page. We assign a member of our design team to work with you to ensure that you achieve the best outcome for your audience. Your Eat | Stay | Play Guide listing can include, really, anything you want. If you are a small business that just can't afford a web designer, or you have an aging web page that desperately needs an update, we can help you set up your new page as your main home page, too! Contact us below, and let's get started!

How does 1859's Eat | Stay | Play Guide drive traffic to my business?
---
Your Eat | Stay| Play Guide web page is a permanent member of our online community. When people interested in your region search our website, our Eat | Stay| Play Guide will be associated with that relevant content. People can search directly for your business, search on your region/city, or click on the regional Oregon map, too. A search for Spokane, for example, will bring up Eat | Stay| Play Guide members associated with Spokane. This helps put your business at the top of mind for our audience. The better your Eat | Stay| Play Guide page is, the more effective the response.
Get your new membership at 50% off!
---
An Eat | Stay | Play listing normally costs $500. Because of your regional business organization, you can participate for only $250 dollars. Fill out the form on the right to get started. We're not processing a payment, just getting some information to start the project. You'll be contacted by your regional ad representative to create the contract.
What can I put on my new
Eat | Stay | Play Guide Listing?
---
Your story and outlook
Your menu and services offered
Google map directions to guide travelers to you
A beautiful photo gallery showcasing all you have to offer
A booking.com direct link to reservations
A direct telephone link to your front desk
A video you create introducing your business
Social links and commenting
Anything you can think of!
Your listing will be part of our region guide forever!
---
Thanks for being a part of 1859 Oregon Magazine's Eat | Stay | Play Guide! We'll email you right away to finalize your contract.
Here's some examples for you to look through for inspiration:
---
Doppio Coffee + Lounge
We care about our customers and the relationships we build serving coffee every day Relax on Doppio Coffee's outdoor patio,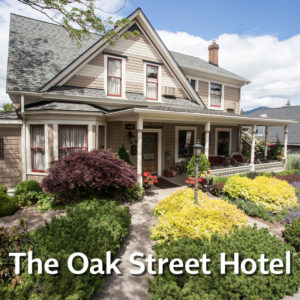 Oak Street Hotel & Vacation Homes
The Oak Street Hotel is an exceptional Hood River lodging choice; a charming boutique hotel with the privacy and modern
View the guide